ENDURA
Dual Pod Chargers, Double or Twelve Pod Models for Li-Ion, Li-Po, NIMH, NiCd
Our Newest Multi-Chemistry Radio/Battery Chargers
Perfect for use with All of our Ultra-Capacity, Long Life, Money Saving Li-Polymer Batteries.
Replaceable Pods, Can be ordered for all the same or 6-different Radio/batteries, Your Call!
Updated 05/17/2023
Dual Pod Model, Desktop, Charges two batteries or radios at the same time!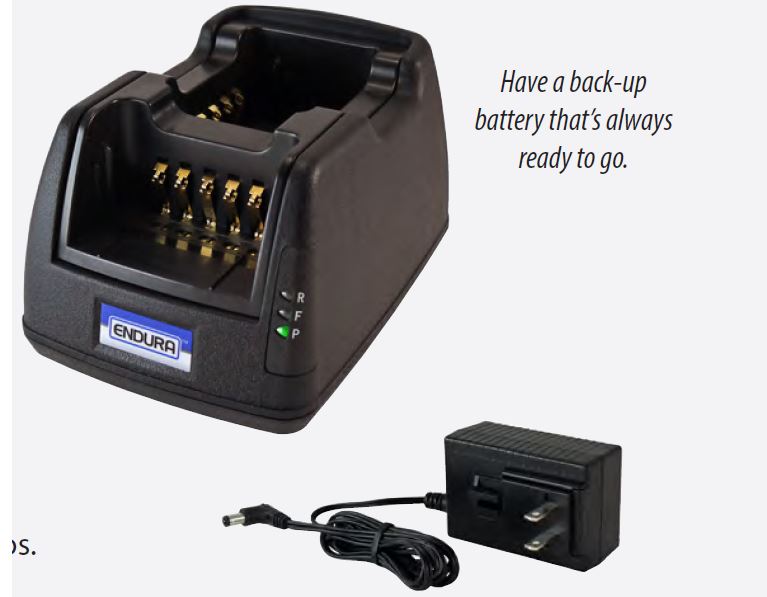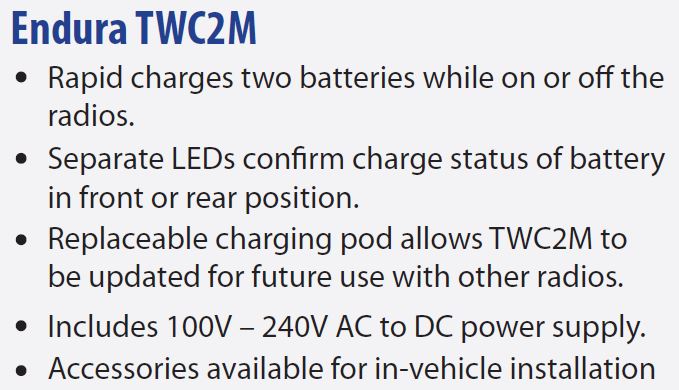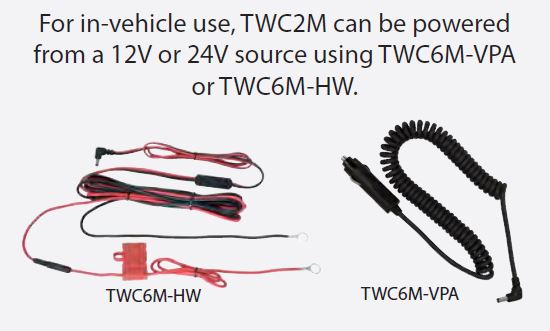 Six-Pod model, Charges up to 12 Radios or Batteries at the Same time!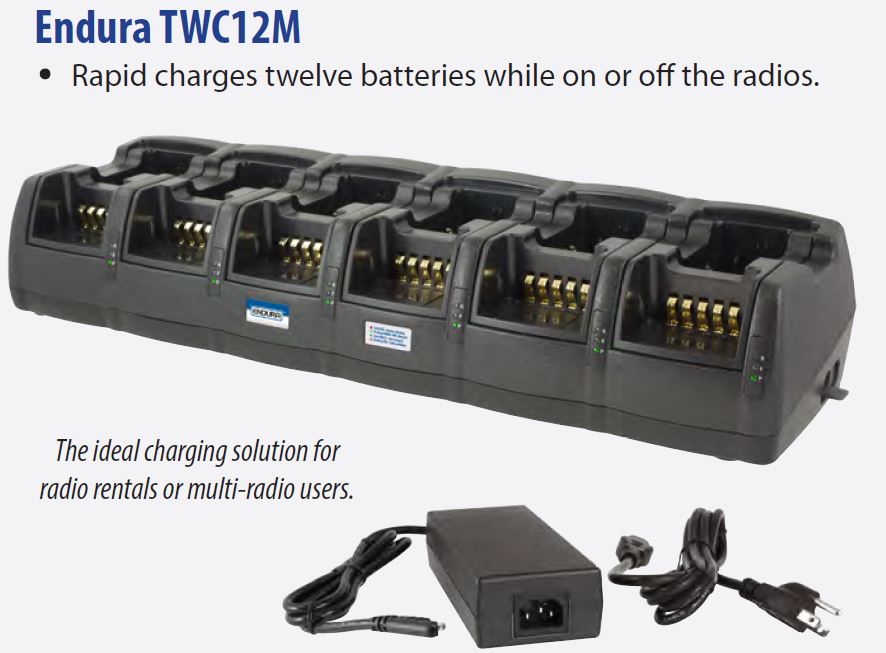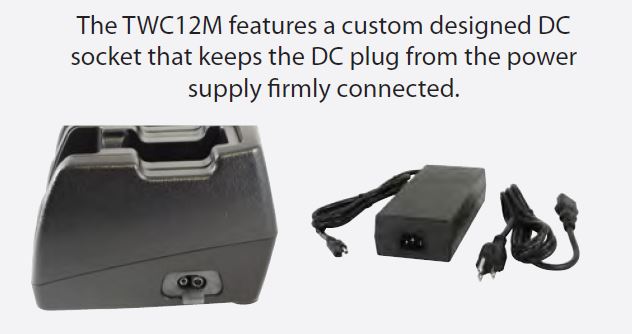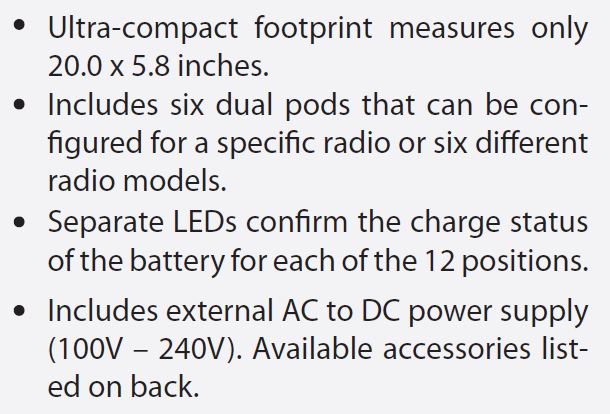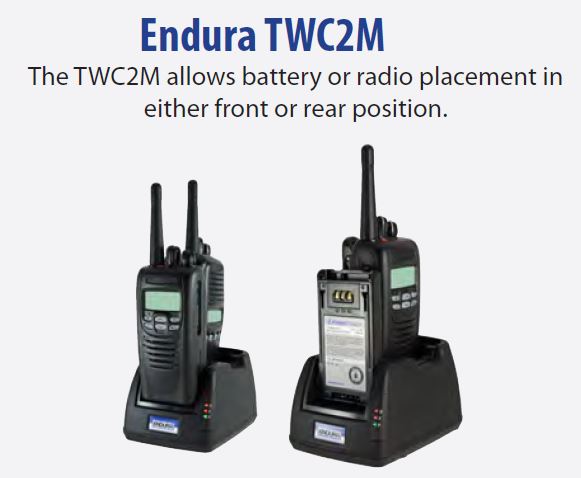 Accessories, Mobile Mounts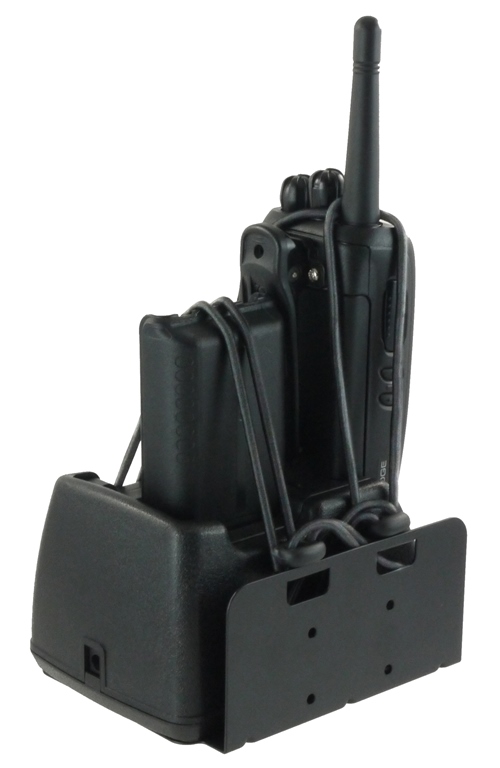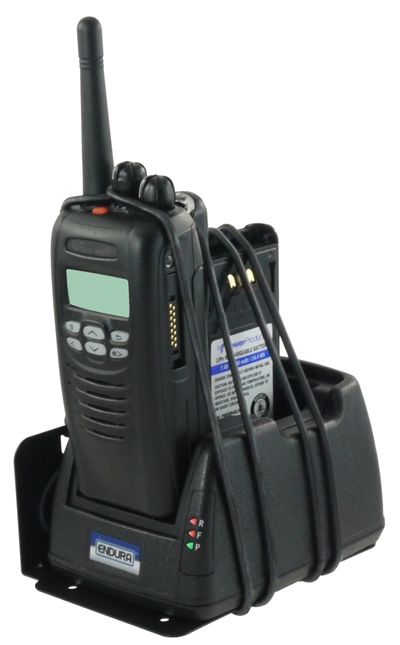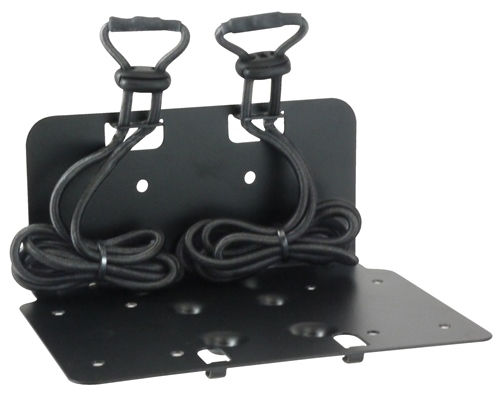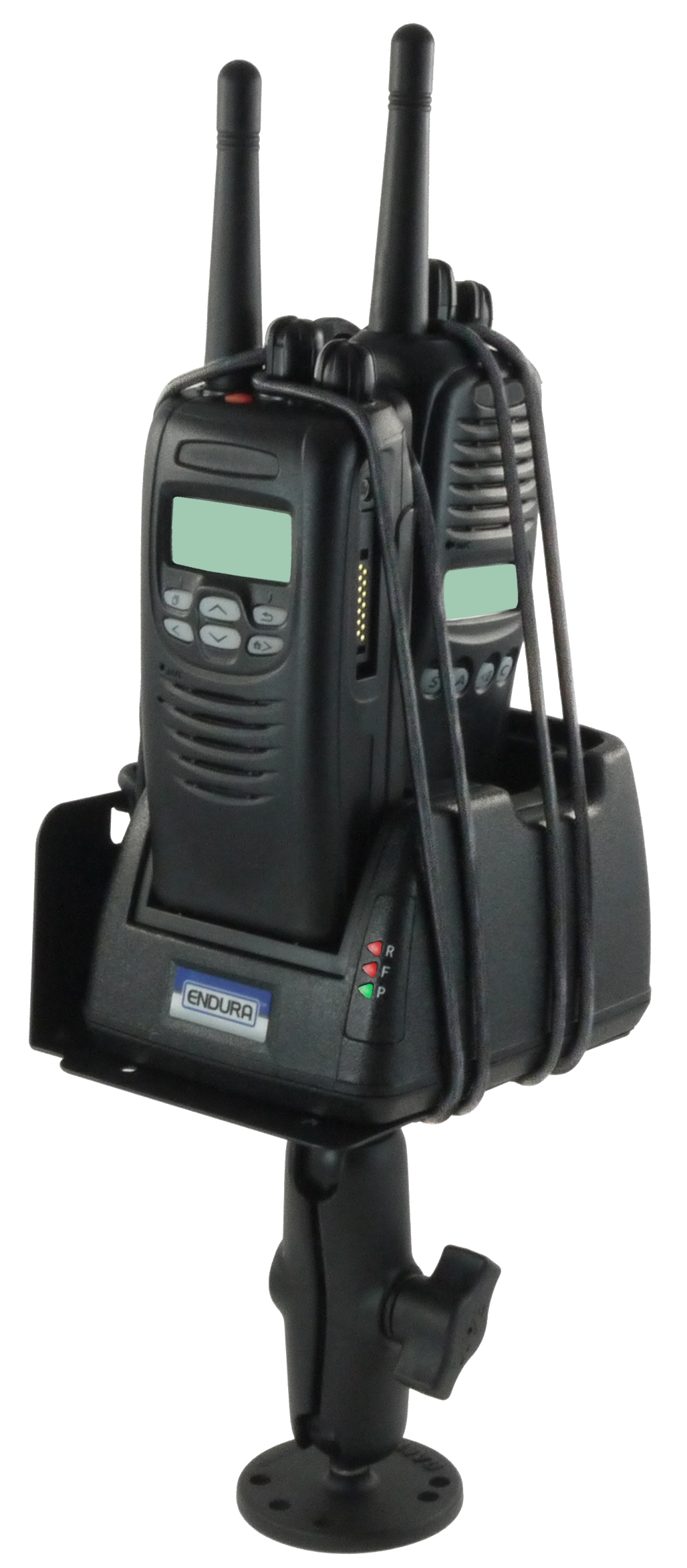 Current Make/Models Dual Cup Chargers for Two Way Radio
Sandown Wireless